If you are using LeadDesk from the Chrome browser, it can send you messages called notifications in specific circumstances.
This article assumes you are using LeadDesk in Google Chrome, the recommended browser. For more information about enabling notifications, refer to this article.
What is a notification?
Notifications are messages that your browser can send to your desktop to inform you of events or circumstances. They appear in the bottom right of your desktop, usually only for a few seconds.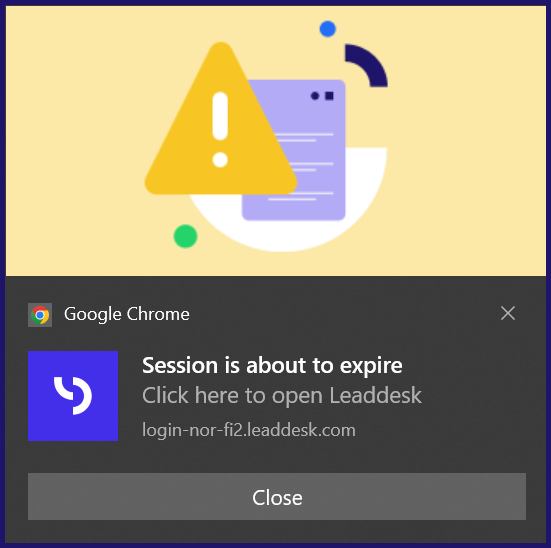 When you see a notification, you can click on the X in the top right of the message to remove it. For LeadDesk notifications, clicking elsewhere in the message will take you back to your browser and to the LeadDesk tab.
Types of LeadDesk notifications
If you have enabled them, LeadDesk can send the following notifications:
If you are inactive for a long period, LeadDesk will automatically log you out. You will receive a notification before that happens and can click in the application to keep yourself logged in.
If you are taking inbound calls but have switched to a different application when a new call arrives, you will receive a notification, allowing you to click back to LeadDesk to take the call.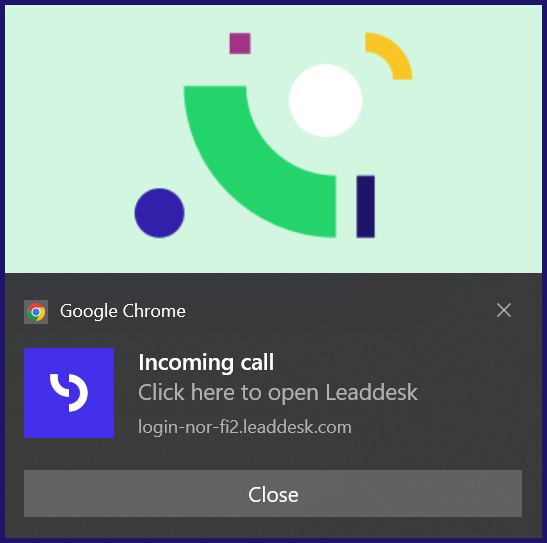 If LeadDesk detects a change in your audio devices (for example your headset getting unplugged).