This article discusses how to associate your calendar message templates with your calendar project.
About meeting events
Every time something happens with a meeting through the meeting calendar, an event is created. These might be:
Meeting added
Meeting edited
Meeting removed
Not selected
Held
Postponed
Cancelled
Deal
For each of these events, you can choose a message template and who the message should be sent to.
Setting up meeting events
When creating a calendar project, after completing the details of the Calendar project tab, you can proceed directly to defining events:
Click the Meeting events tab.
Alternatively, to define or edit the meeting events for an existing calendar project, in your Admin account:
Go to the Products page.
Go to the Meeting calendars subpage.
If necessary, search for the calendar project.
Click the Edit icon to the right of the calendar project.
Click the Meeting events tab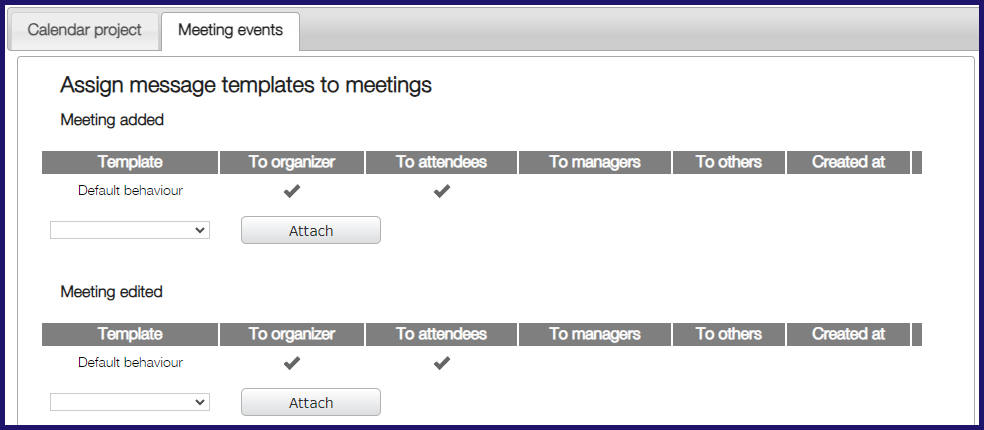 Associating a message template with an event
For each of the listed events, to select the message template to send:
Click the drop-down list and select the template to use.
Click the Attach button.

The template selected will determine if the message is sent to the organizer, attendees, managers or others.
The Created at column shows New (not saved). Once you have attached templates for all events you want to send emails for:
Click the Save button at the bottom of the dialog.