Starting inbound calls
If you use Talk with inbound calls, you will need to mark yourself ready to receive calls.
Click the button to mark yourself available for inbound calls.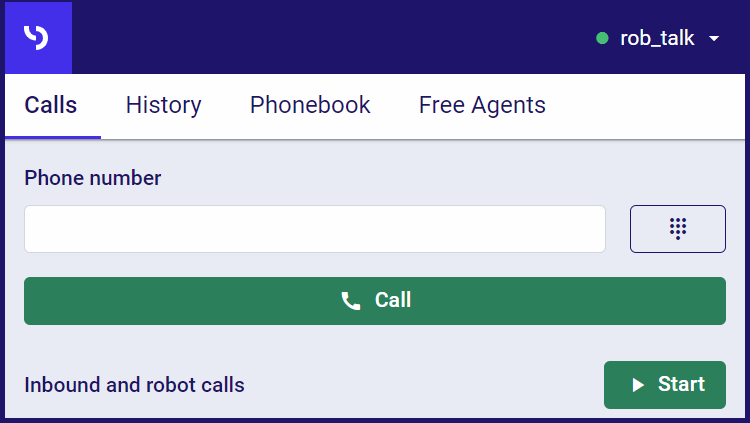 Note that doing so will set your status to Available, even if no calls arrive. If Talk later sets you as Passive due to inactivity, you will be Available and Passive.
When starting inbound calls, you can optionally set Talk to automatically answer calls for you. To do this tick the tick-box for Auto answer queue calls and/or Auto answer other inbound calls.

Receiving a call
If you have not ticked the Auto answer options, when a new call arrives, you will be presented with a chance to answer or reject that call.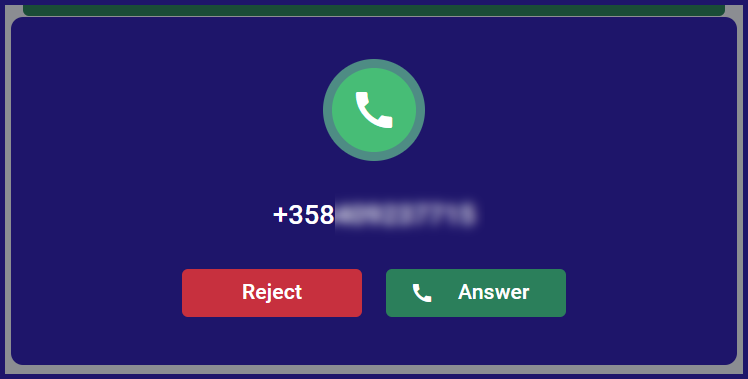 Click the button to accept the call.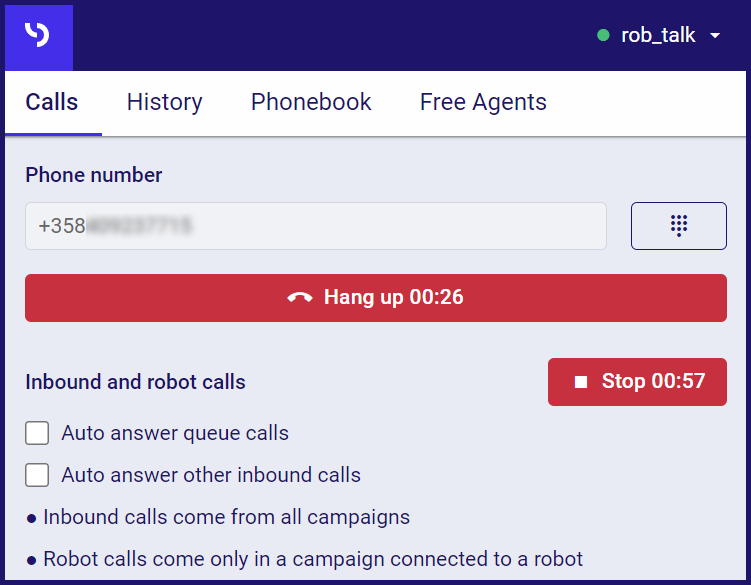 Ending the call
Once you have completed the call:
Click the button.
You will be prompted to Select a call ending reason. Choose the appropriate option.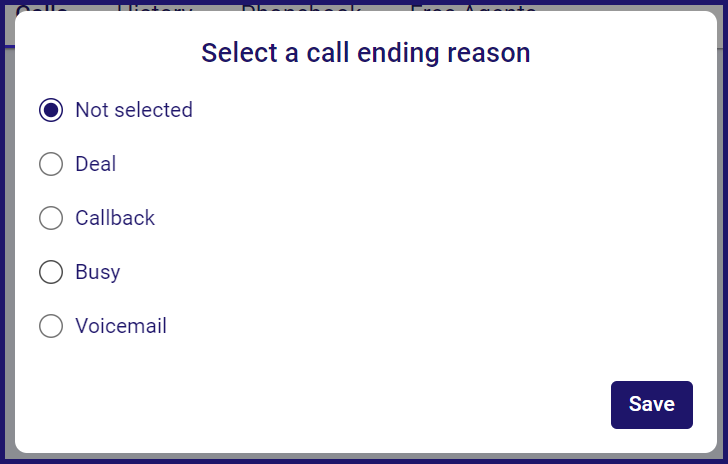 The list of options available will vary depending on your local setup.
Click the button.
The selected call ending reason will determine what happens next. This can include: sending a confirmation text message to the contact, deleting the contact or moving the contact to a different contact list.
Stopping inbound calls
To stop receiving calls:
Click the button.