Click to dial
The simplest way to use Talk to place calls is the click to dial system. If you have Talk installed and your browser correctly set up:
Any phone numbers on a web page will display a green phone icon next to them.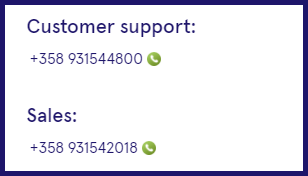 Click the green phone icon.
If you are not currently logged in to LeadDesk, you will be prompted to do so.
Talk will then immediately place a call to that number.
Manual calls
To use Talk to place a call manually:
Type the required number in the Phone number
Click the green Call button.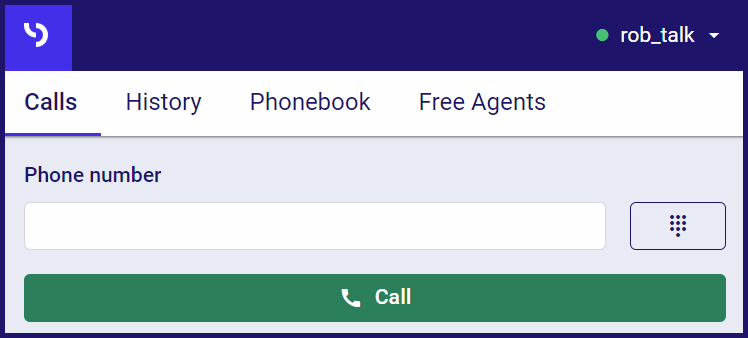 Note that depending on you local installation, you may see a drop-down list for Campaign above the Phone number field.
Using the keypad
The keypad in Talk can be used to type a number to call when manually calling, or to navigate menu systems when you are making a call. To use the keypad:
Click the button in Talk to show the keypad.
Click the keypad buttons as required.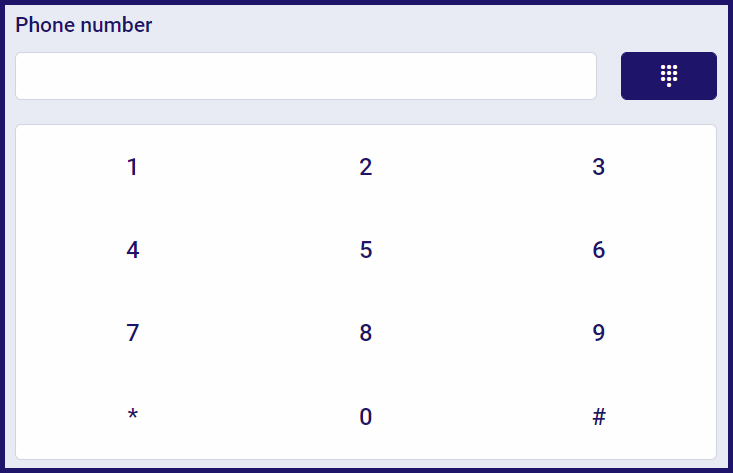 Click the button to hide the keypad again.
Using the Phonebook
If you have a locally created phonebook, you can use that to place calls.
Click Phonebook at the top of the application.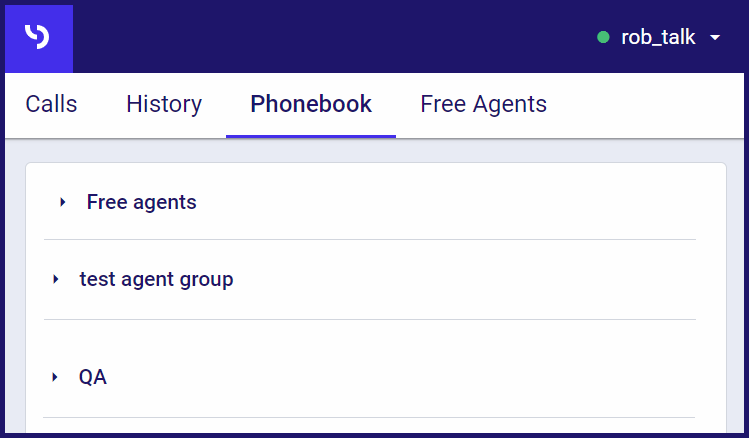 Click the category that contains the person you wish to call.
Click to select the person you wish to call.
Click the green Call button.

Ending the call
Once you have completed your call: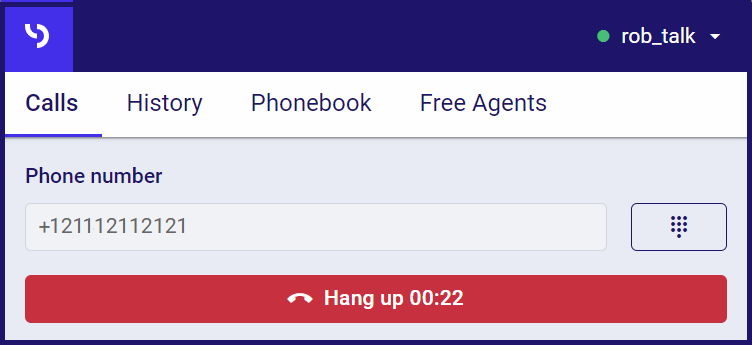 Click the red Hang up button
You will be prompted to Select a call ending reason.
Click to choose the appropriate option.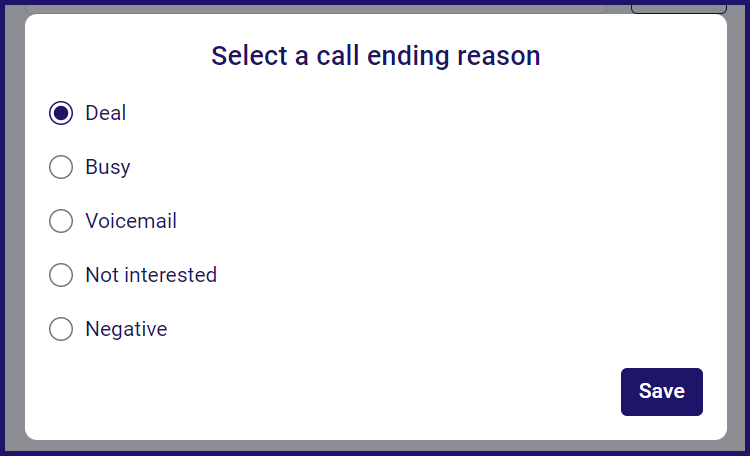 Note that the list of available call ending reasons will vary depending on local setup.
Click the button.