You can always check the history of the calls you made and received in Talk.
Click the History heading at the top of the application window.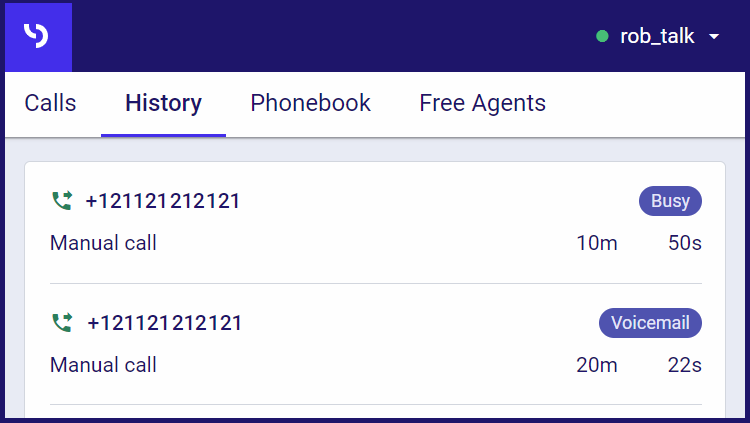 All calls are listed, with the following information:
Call direction and number are shown on the left.
Call type is listed under the number.
On the right, you can see the call ending reason selected for that call.
Underneath the call ending reason, Talk shows:
How long ago the call was.
Duration of the call.
Redialling a number
If you want to place a further call to one of the numbers listed in your call history:
Click the call in the history list.
Talk will return to the Calls page, with the selected number in the Phone number field.
Click the Call button.