Contact Ownership
To help provide continuity of service, if the customer calls or messages multiple times within a short period, LeadDesk will try to connect the customer to the same agent.
Agents using the Omni interface now take ownership of a contact when dealing with them.
If the same customer contacts the service within a set time period, the new call/message will be routed to the same agent, if they are available.
Ownership expires if the time period runs out, the agent transfers the customer to another queue or agent, or if the agent misses or rejects a call/message from the customer.
Contact ownership defaults to lasting for one hour. You can change this in your campaign settings for your inbound project.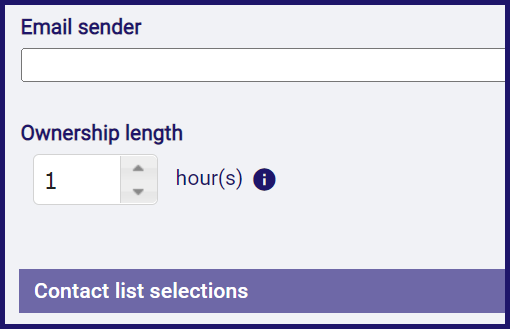 Other Updates
New Outbound
When an agent opens a contact from the Contact List tab, if the campaign associated with that list has renamed any fields, the agent will now see the campaign-specific labels.
Alternatively, if the individual contact has specific labels, these will be shown. If both the campaign and the contact have competing labels, the campaign labels are used.
When an agent opens a contact from the Contact List tab, the Comment tab in the contact card will now show the number of comments it contains, as intended.
Emails sent by the Calendar from the new Outbound now show the labels next to the contact details, as intended.
Admin
With particular settings enabled, team leaders were able to see agents without a campaign in the remote listener. This has now been corrected