If you receive a call or message from a contact and you believe that this customer has other information attached to a different contact card, you can search for and merge the contacts.
Searching for a contact
Open the contact that you believe needs to be merged. This can be in the history page, or live while you are interacting with the customer.
Click the magnifying glass in the top right, just above the contact information.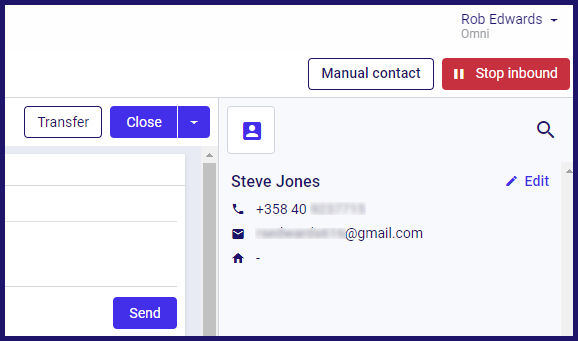 Type the search clue to try to find duplicate contacts.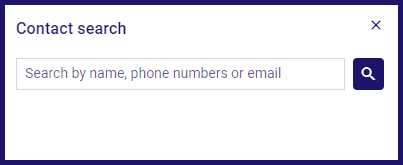 Click the magnifying glass to search.
Merging the contacts
You will see a list of all matching contact cards.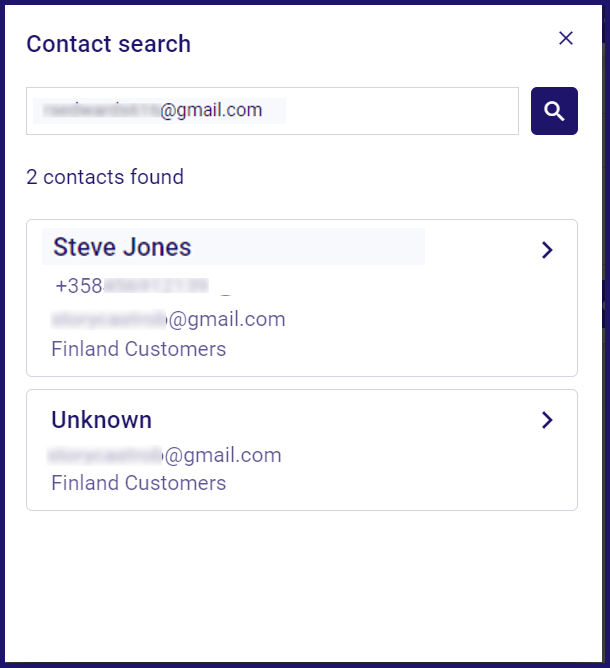 Select the contact you wish to merge.
Check the information and make sure you have correctly identified a duplicate. Click the Merge button.
If both contact cards have phone numbers or emails, you must choose which ones to keep for the merged contact. You may want to keep all phone numbers or email addresses, or you may want to keep the details from the more up-to-date contact.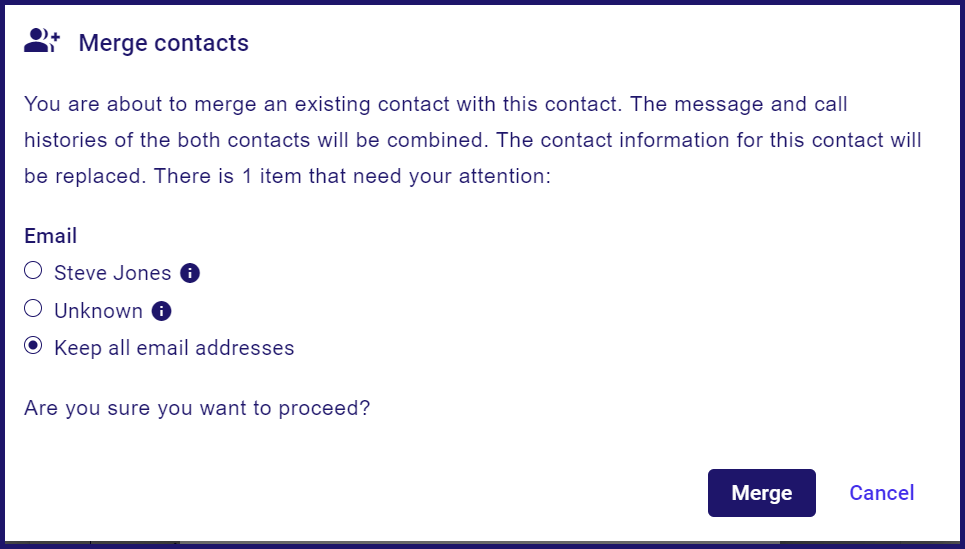 Click to select which email (or phone number) you want to keep. Hover the mouse over the information icon to see the details for each version of the contact.
Click the Merge button.
The two contact cards, and their histories will be merged.