This article is part of the Implementing Omni series. The previous article is Creating SMS templates.
When an agent is creating an email, SMS message or webchat message, there will be a button to access the canned messages.

Click the button to see a list of canned messages.
To see the contents of a canned message, hover your mouse pointer over the .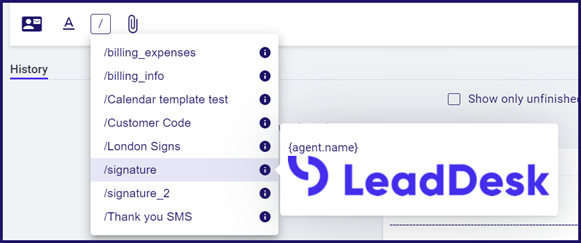 Click the canned message you wish to use.
Alternatively, if you know the name of the canned message, you can type / followed by its name. For example /signature
Notes
You can use multiple canned messages in any given message you send.
If you use canned messages in SMS or webchat, they will not include any images.
If you use canned messages in webchat, tags will not be converted.