Messages can be sent automatically as part of a call ending reason. 
When creating or editing either a global call ending reason or a project-specific one, you may select a message template associated with it. This example uses a Global call ending reason, which can be created or edited in the Global Settings page, Global call ending reasons subpage: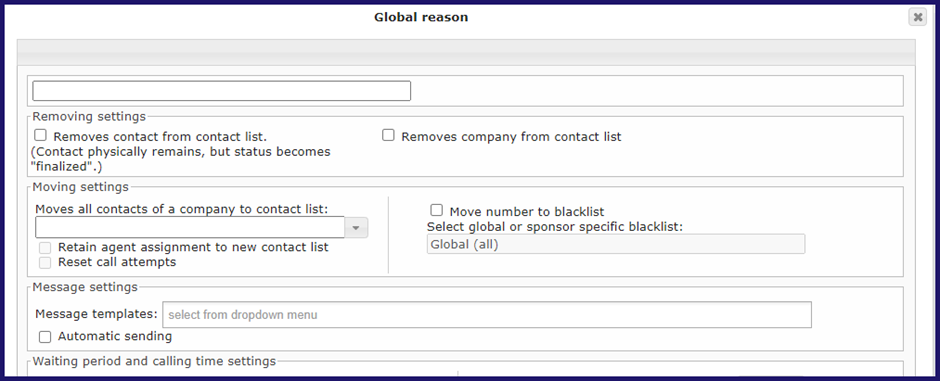 Within the call ending reason, there is a Message settings section. To choose a template to use, click the Message templates drop-down list.
This will automatically offer the agent this message to send when they select this call ending reason.
Alternatively, click to tick the Automatic sending checkbox. This will send the message when this call ending reason is used without prompting the agent first.