As agents move around in their interface, making or taking calls, responding to emails, or waiting for the next call, their activities are tracked and logged. As an Admin you can view and amend an agent's activity (see this article). When the agent is Away, they can choose what activity that Away time is logged to.
You can manage available activity options, including adding new Away options, in your Admin account.
Go to the General Settings page.
Go to the Activity Management subpage.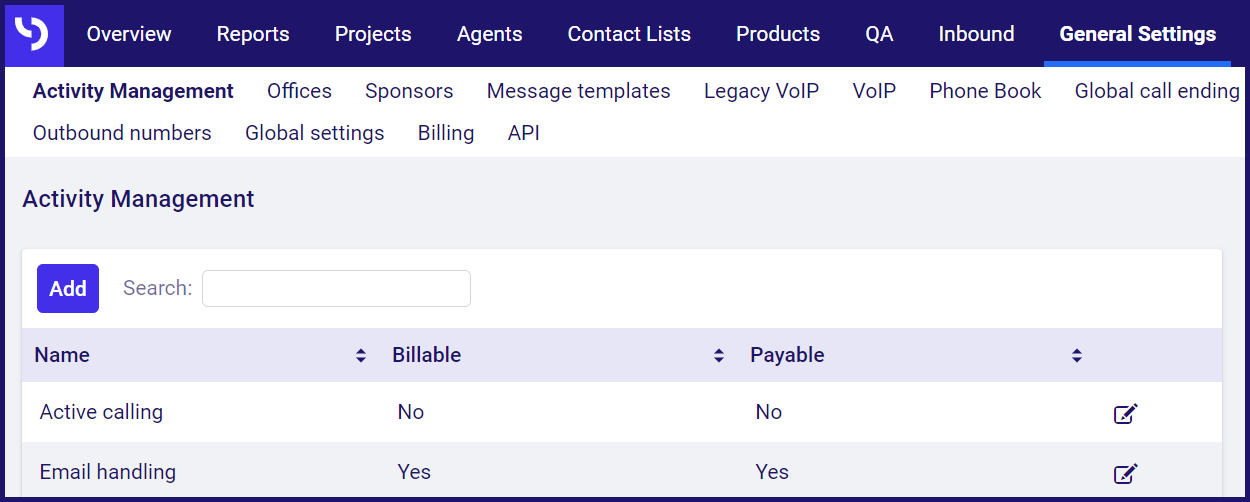 Each activity can be noted as Billable or Payable, useful for reporting purposes.
The following activities are required by the system and may not be deleted, and can only be edited to change their Billable or Payable status:
Active calling
Email handling
Inbound call handling
Passive
Receiving calls
Serving a customer
Waiting inbound contact
You can add to this list, making new options available to agents to select in their Away status. See the article Adding, editing and deleting activities.
For more information on how the default activity states are used see the article Understanding Agent activities.