After receiving a call, you might want to set a callback,for unfinished business, or to call to confirm a problem is solved for example. To do so, select Add Callback in the tools.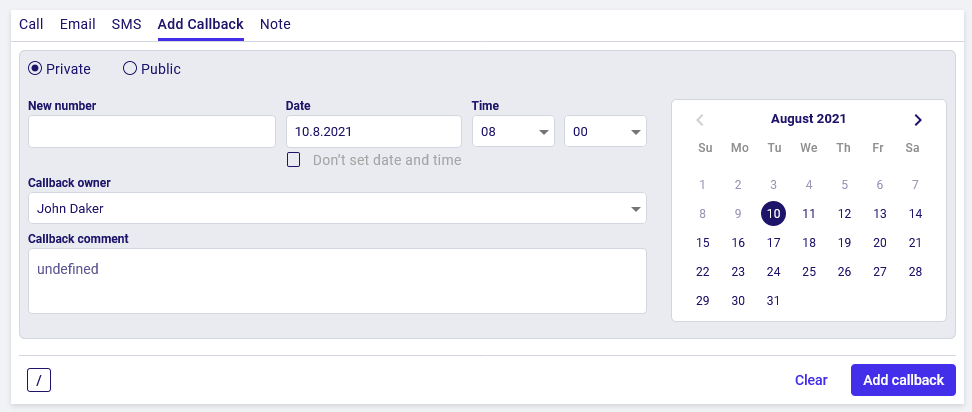 A callback can be

Private: it will only show for the callback owner.
Public: anyone can do the callback

You can set a different phone number (New number) specifically for the callback
You can set a date (you can use the calendar for this) and time or simply leave it as a "to do" with no date. We highly recommend setting a date so you don't end up with forgotten callbacks.
The callback owner is the agent chosen to do the callback if it's private (the field won't show for public ones)
Callback comment let you inform the reason for the callback. You can use canned messages which are ready made templates by clicking or just type in your own comment.

Once all the details are entered press

You can click Clear if you want to remove all the information you entered.
Where to see the callbacks
Callbacks are visible in the contact history, and in the Unfinished tab. Also if you have expired callback you will be prompted with a list on log in.