As you serve a contact you can see all the exchange that agents had in the past, grouping element by day.

The history will show you the full content of Emails and SMS, will let you open a past chat to see what was said and also shows you the different calls (answered or not). OUtside of communication the history also display callbacks and notes.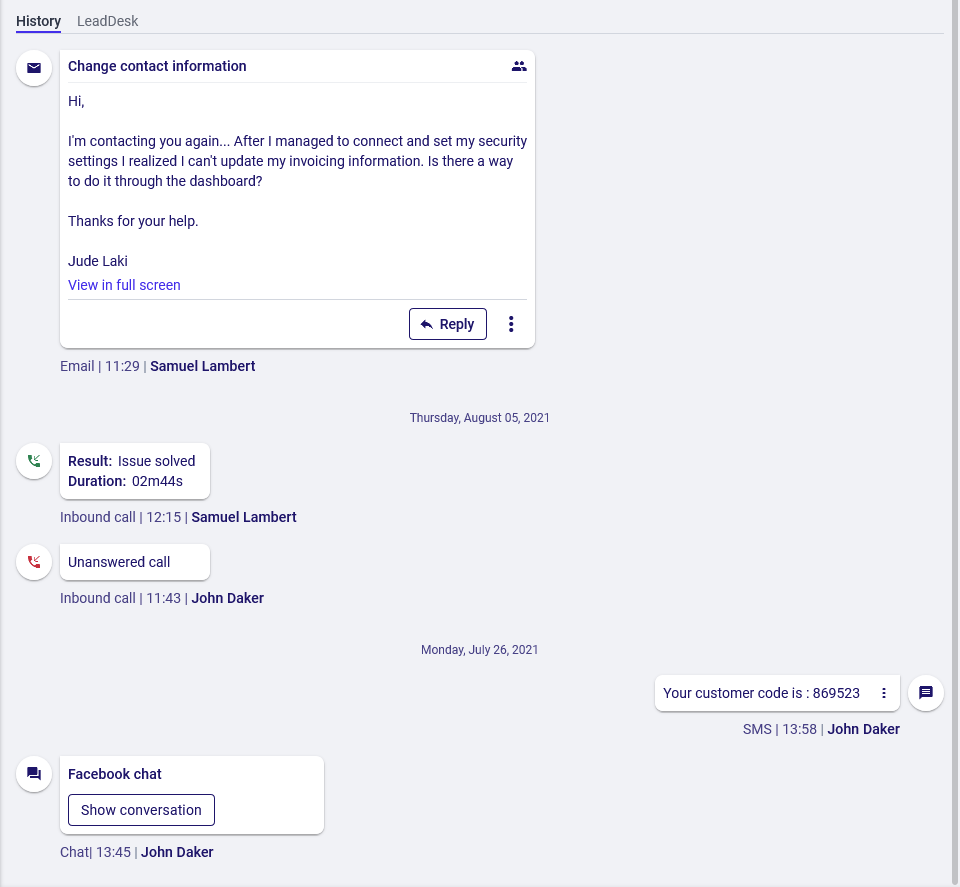 For every interaction you can identify the channel used, the time, and which agent did serve the contact at that time.
Each type of channel is represented by a different icon and have different information display. :

Inbound call
Only the event is displayed.

Outbound call
Only the event is displayed.
Note that calls icon are green if the call was connected and red otherwise.

SMS
The full content of the SMS is displayed.

Email
Only the beginning of the email will be shown directly in the history as a preview. A link to "View in full screen" the email will show the entire text.
The preview also gives access to all attachments.

Chat
Chat can be long and contain a lot of information, so only the event is shown and you need to press "Show conversation" to open it in a tab and see the detail of the conversation.

Callback
You'll see if it's public or private, and in that case who's the owner, date and time when it's planned and the comment if there's any.

Note
You'll see the text left by an agent at a given time.