All your available outbound numbers are visible from General Settings (1) > Outbound numbers (2).
In the right column you'll find all numbers. On the left side you're able to create groups (3) with the Add new button. From the pop-up menu (4) you can give the group a name and add available numbers from the left column to the numbers of the group on the right side.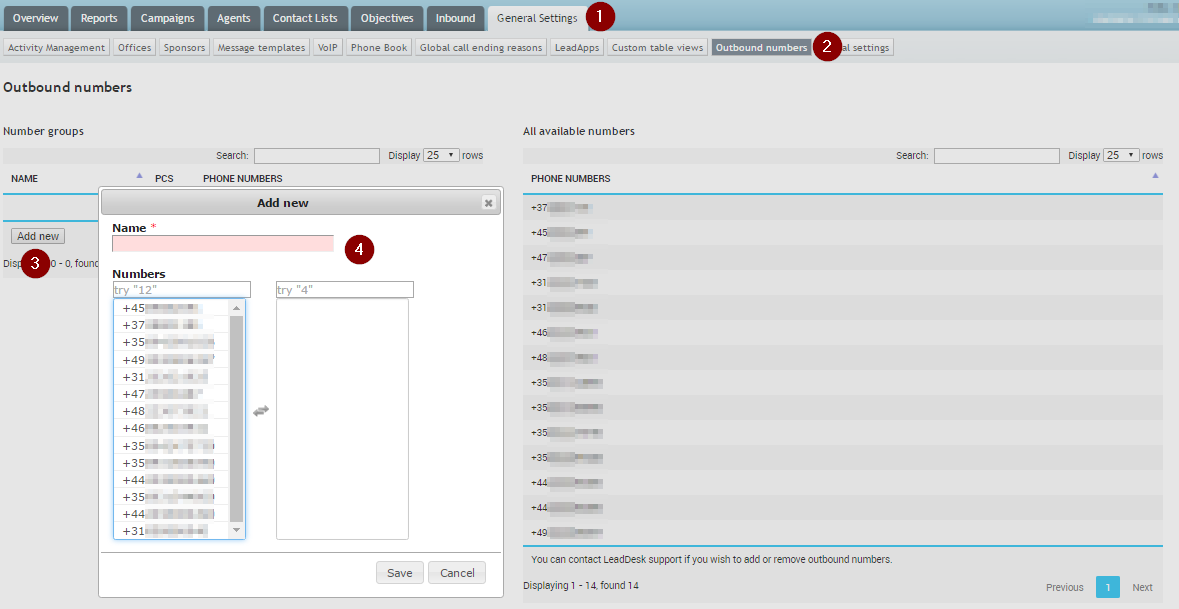 Next you can add single numbers or a full group to a campaign from the optional settings.
You can assign numbers by using the checkbox in front of the group (1) or in front of a specific number (2). If you have a outbound caller ID set from an agent's card, you override the number (3) when the agent is calling from this specific campaign.

To add new outbound numbers, use the General Settings > LeadApp > Phonenumbers.
You can either purchase new numbers or use our digital mandate system to allow us to use numbers that you already own.