Proof of address
To meet the legislation requirements of telecom operators and markets, the customer is responsible to proof that they are allowed to use and own numbers in their LeadDesk environment.
For the local numbers it is required to have a local address in the country. In some countries is also required that the address must be within locality or region covered by the phone number's prefix.
For the mobile and toll-free numbers the local address in not necessarily required, depending on the country.
Setting the local address
Setting the address is done first by creating the address and then linking it with the numbers the address covers.
The address can be created by pressing the Create button (1) on the address list. The address details should be added into the pop-up window the button opens (2). The name of the address (3) is used in to reference the address in the LeadDesk system.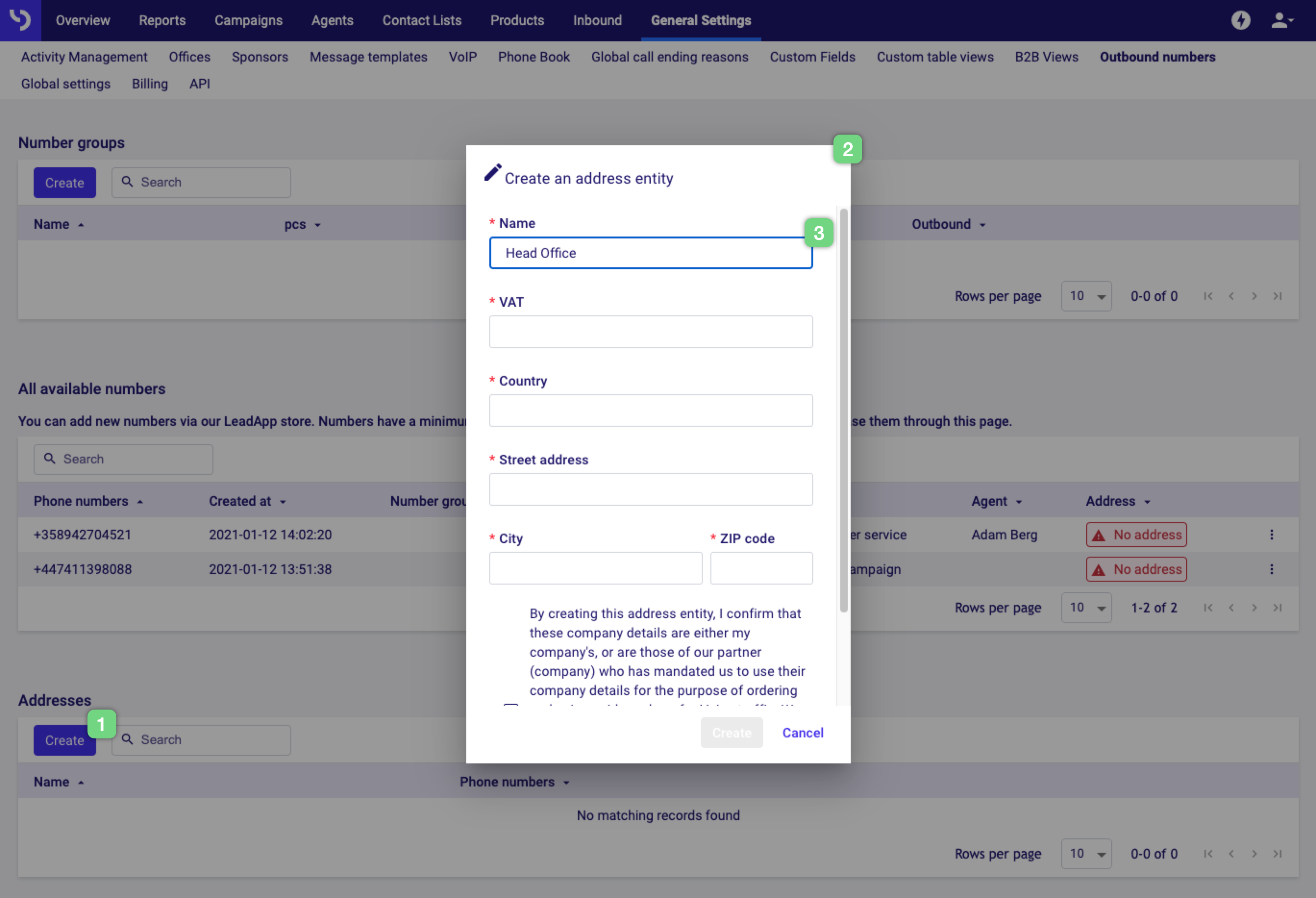 The numbers without address are marked in the available numbers list (1). To add the number for the address, edit the number (2). You can find all your addresses in the pulldown menu on the address editing pop-up (3).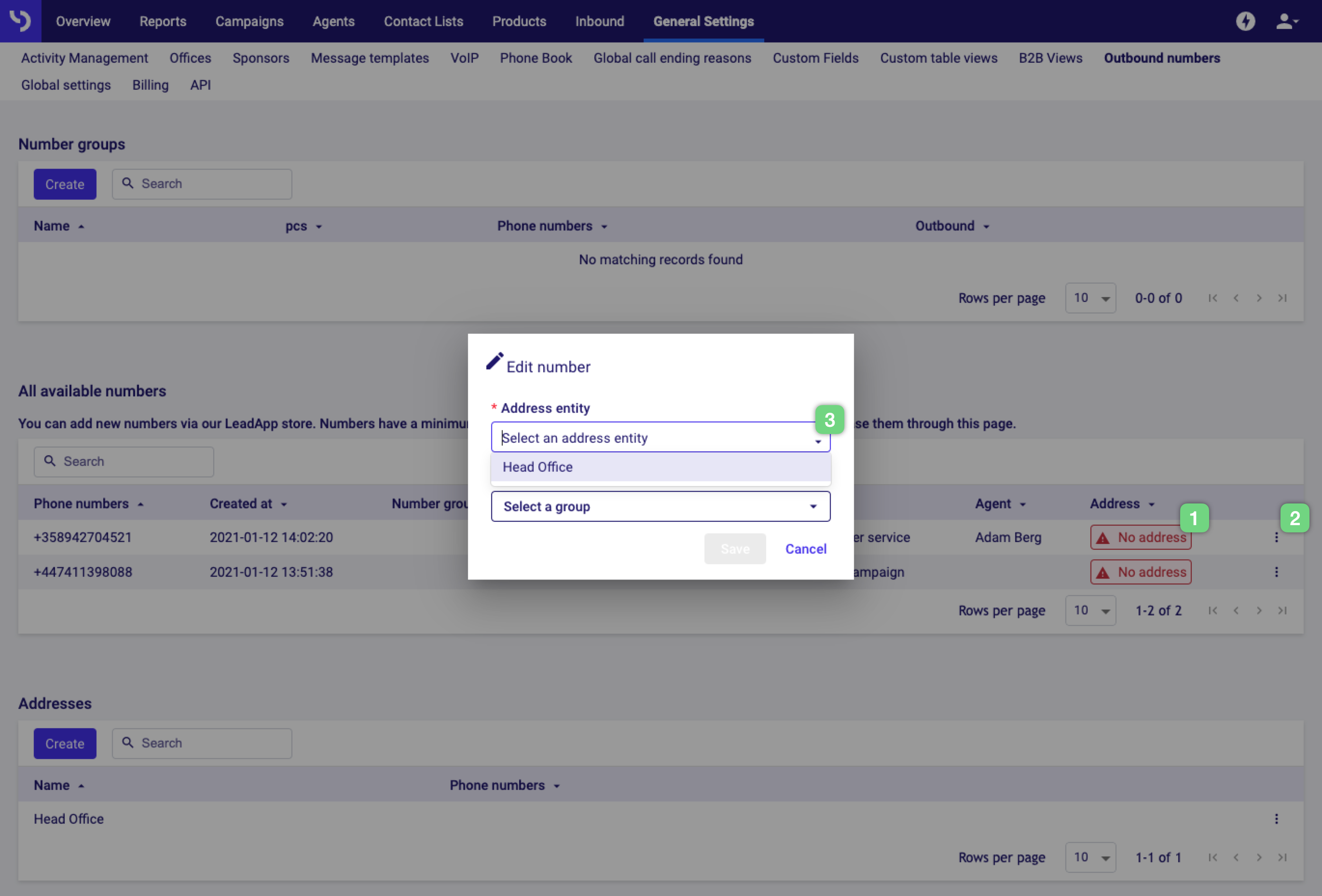 Grouping your numbers
All your available outbound numbers are visible from General Settings (1) > Outbound numbers (2).
In the middle of the page you can see all your numbers. On the top of the you're able to create groups for your numbers with the Create button (3). From the pop-up menu (4) you can give the group a name and select numbers for your group from the list.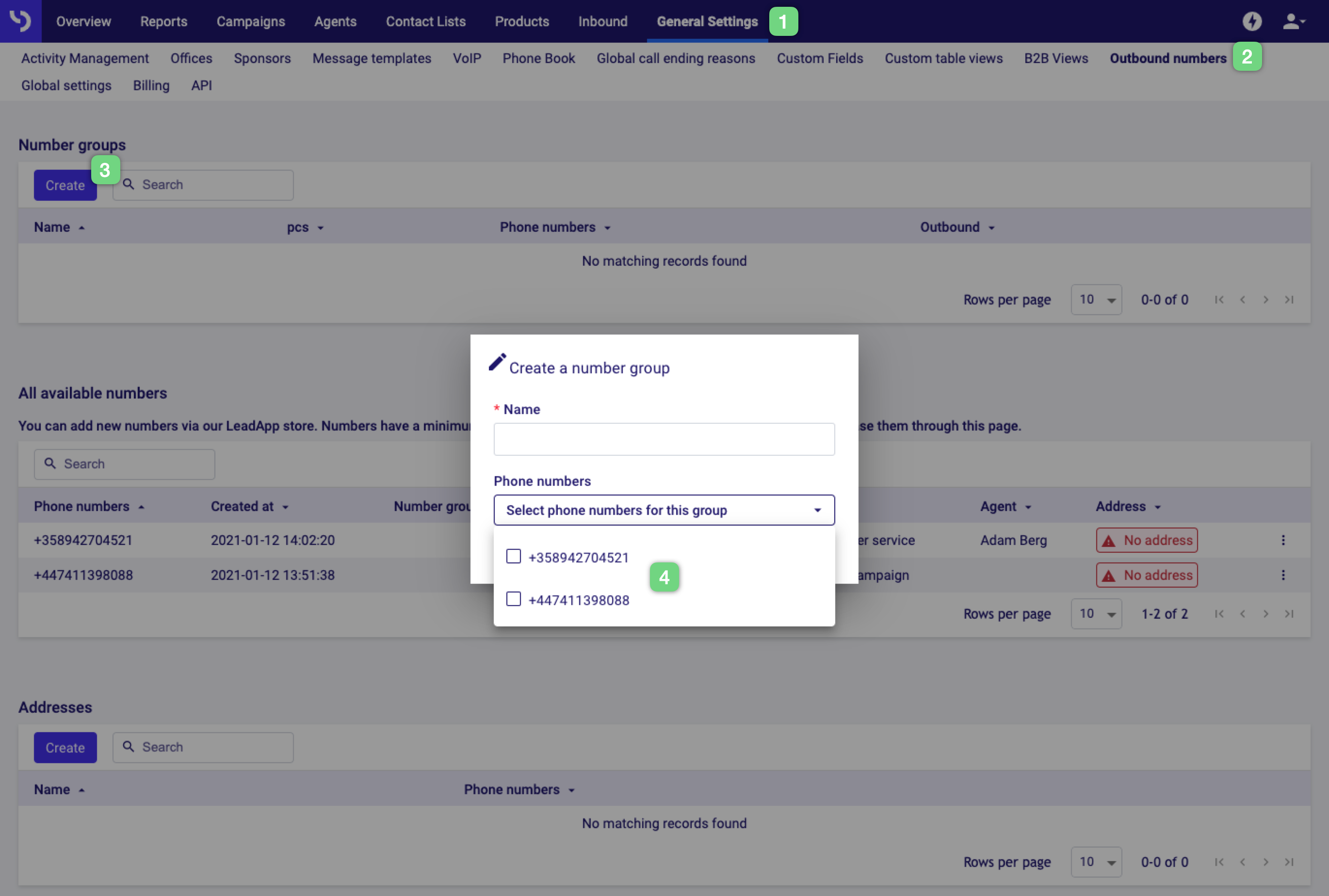 Adding numbers to your campaign
Next you can add single numbers or a full group to a campaign from the optional settings (Campaign editor > Optional settings).
You can assign numbers by using the checkbox in front of the group (1) or in front of a specific number (2). If you have an outbound caller ID set from an agent's card, you override the number (3) when the agent is calling from this specific campaign.

Adding new numbers (purchase or mandate) to LeadDesk
To add new outbound numbers, use the Buy Phone Numbers LeadApp. You can either purchase new numbers or use our digital mandate system to allow us to use numbers that you already own.

The app can be found on LeadApp store. To use the store you need to be logged in the system.