Admin
Control of your VoIP switches has now been moved out of the Global Settings page to its own page. In the General Settings page of your Admin account, you will find the subpage VoIP.

In addition to assigning switches for All agents and Robots,  the new settings page now lets you assign VoIP switches to particular agent groups.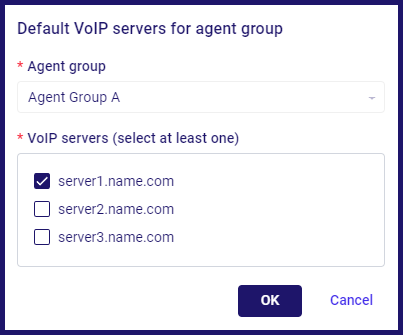 This let's you control your resources most effectively.