If your organisation wishes to use Single Sign On (SSO) with LeadDesk, you can set certain roles to require it. If you use this option, any roles using SSO will not be able to reset their passwords in LeadDesk.
Note: All accounts that use SSO must have an email address set in their Agent information.
To turn on SSO for particular roles, in your Admin account:
Go to the

Agents

page.
Go to the

Settings

subpage.
In the Single Sign On section: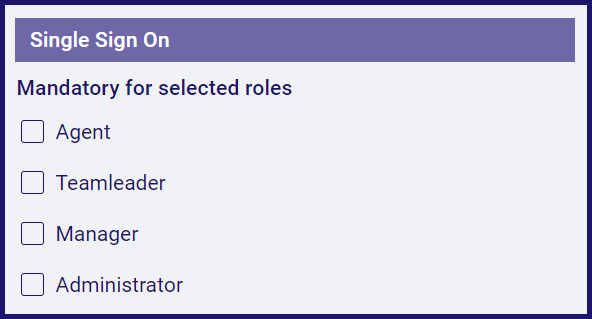 Click to tick whichever roles should use Single Sign On.
Click the

Save

button at the top of the screen.