We have launched a brand new agent interface!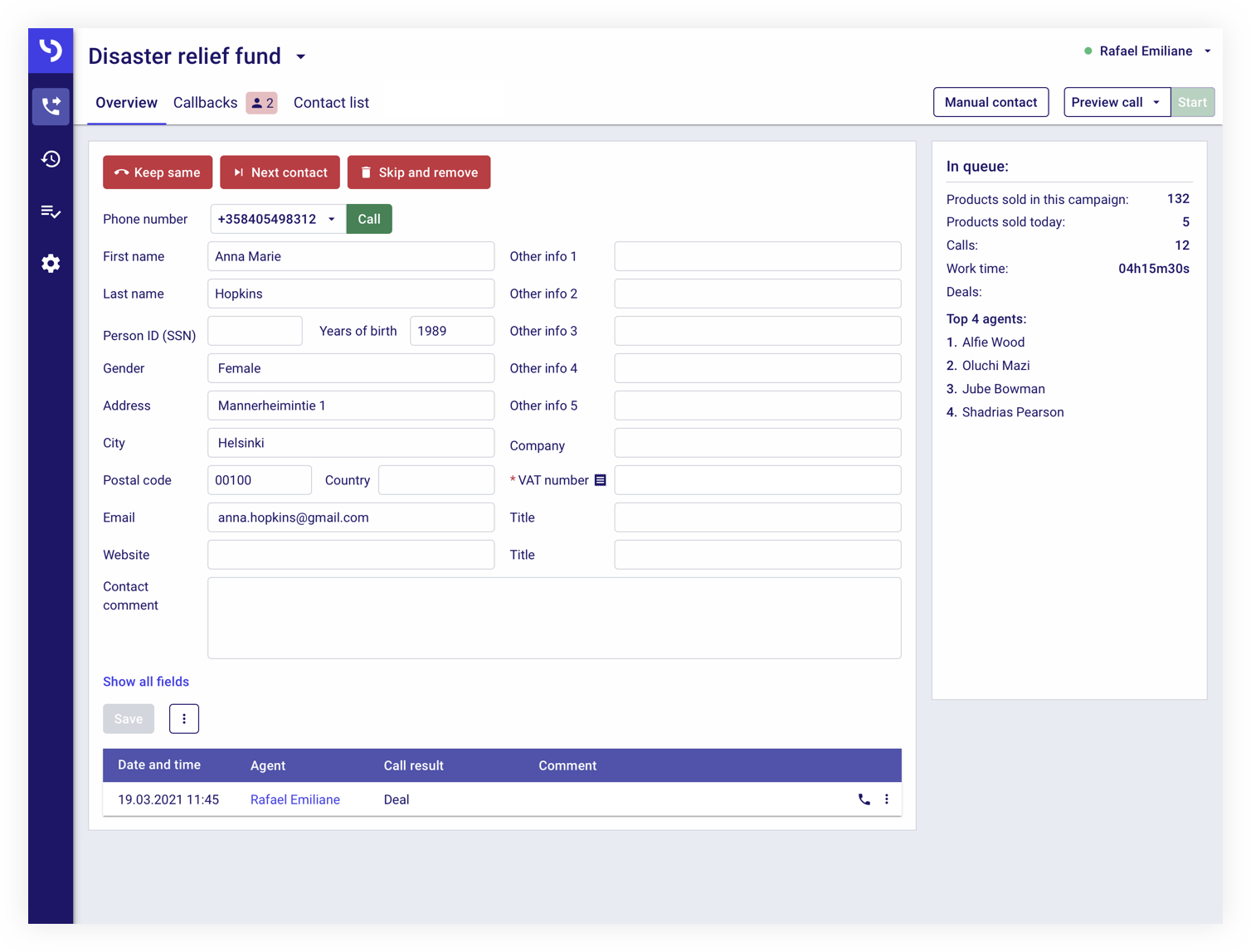 Make your agents happier and more effective. The new interface is smooth, modern and beautiful. It is easy to learn and use, making your agents more productive from day one.
The new Outbound UI is...
Easy to navigate
Easy to learn/onboard
Fast
Responsive
Intuitive

(Check out the quick guide for agents to learn how the UI improves agent's work)
Please note:
The new Outbound UI is not for you if your agents are using multi channel inbound (emails). We recommend that you check out LeadDesk Omni for those needs.
Missing features from the Legacy Outbound UI (that are coming soon to the new UI):
External URL views (extra views that can be configured to be shown in all campaigns)
Expired callbacks pop up (extra reminder for agents that there are expired callbacks)
Visual indicator that contact is on waiting period
Change the agent UI
Change individual agents
Go to the Agent List page in admin and select the agent you want to edit. Look for the "UI mode" section and select "Outbound" (you can change this back at any time)
The next time this agent logs in, they will be working in the new UI.
Each agent who has previously worked with the Legacy Outbound UI will get a pop up explaining the main differences, the first time they log in.
Bulk change
You can change all your Outbound agents at once. Just go to Agents and Settings to to a bulk migration.
The next time your agents log in, they will be working in the new UI
This ONLY affects agent using the old Legacy Outbound UI. It does not affect agents using Omni, Talk, Mobile or External. It is also not available if your account has agent profiles activated.
Please note!
This option is a one time change. It is not possible to migrate all agents back to the old UI, except doing it one-by-one.