Starting the inbound flow
You can start serving contacts by pressing

this will make you available to receive calls, emails, SMS, chat... Whatever has been assigned to you.
At any moment you can turn off receiving inbound request by pressing

Receiving an incoming communication
Text messages (emails, SMS, chat)
When you receive the first message of a conversation you'll see the message proposed to you in your active contacts list and also hear a sound. You can Accept or Reject it, rejecting it will pass it to your next available colleague.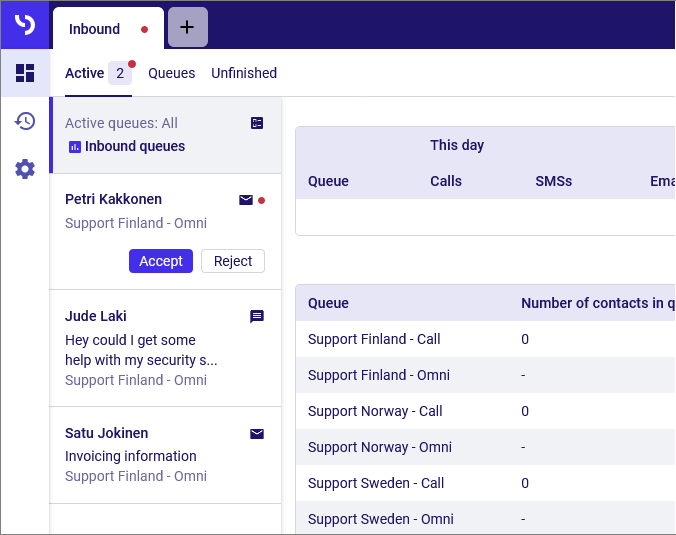 On the preview you can see who send the message (or at least the email or phone number) as well as a preview of the message and the queue it came from.
Calls
Incoming calls are presented in a pop-up in front of all your activities. If you're using our app (recommended), it will come back in front of other apps to make sure you don't miss a call.
Note that opening a call will opening the contact dialog in front of everything whereas with text messages you can jump from one contact to the other.