Depending on the settings of your e-mail program, it is possible that e-mails that you receive go to the junk/spam folder.
To avoid this, please inform the receiving party that they'll receive the e-mail from no-reply@leaddesk.com
If it turns out that the invitation shows from the Junk folder, please follow these steps to prevent this:

Outlook:
Right mouse click on the invitation,
Select the "Junk" option,
Select the "Junk e-mail options".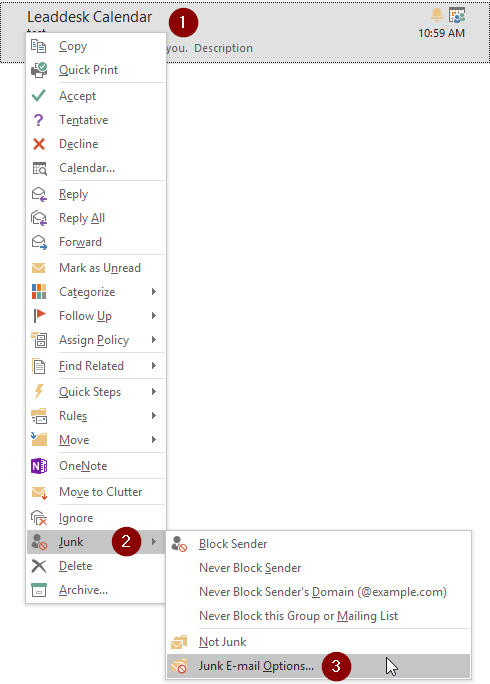 Click the "Safe Senders" tab,
Click the "Add..." button,
Enter " @leaddesk.com " as the safe domain,
Click on the "OK" button,
Click on the "Apply" button.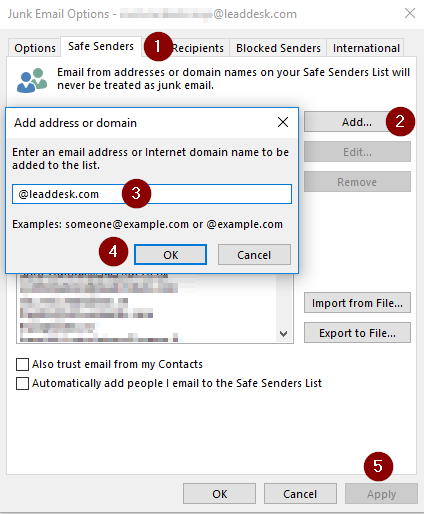 From the same "Safe Senders" tab, you should now be able to find " @leaddesk.com " in the list.
If you do not, please follow the steps above.

Please note: this will take effect for all future invitations.
This will not move the current invitation to the regular inbox.