There are several moments during an incoming call that you're able to add announcements.
Once uploaded under this section, you'll be able to appoint them under the Channels tab.

To upload your announcement, choose your file (1) from your computer and submit (1) it after.
The announcement should either have a .mp3 or .wav extension, where .wav is preferred (mp3s will be converted to .wav). For .wav, set the file to 1 - channel, 8000 khz.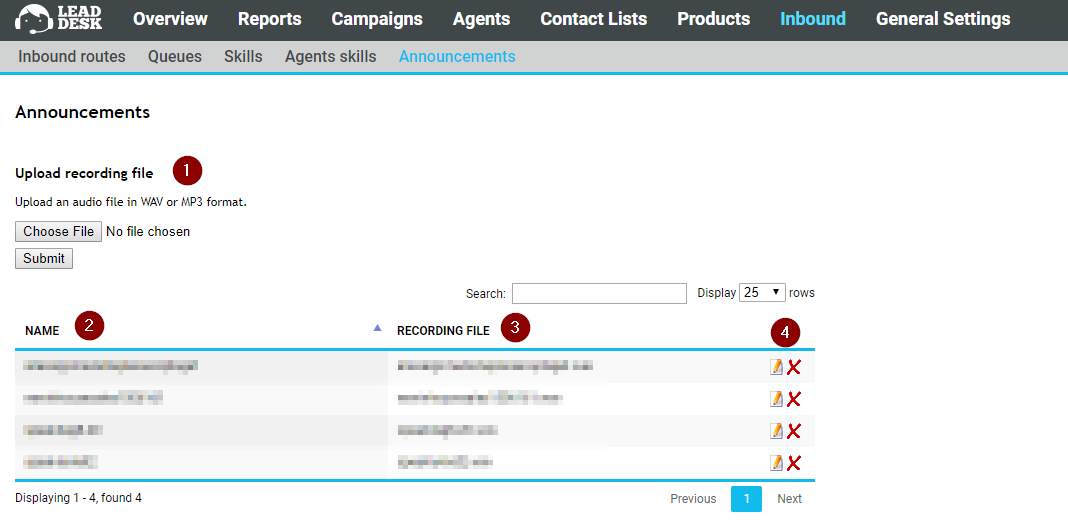 If you run into problems, where LeadDesk informs you that the conversion failed, try the following steps:
Go to Online Audio Converter
Click Open file-button and locate the file you want to upload (or drag it onto the page from a file explorer window)
Select wav
Click on the Advanced settings
Set Sample rate to 8000 Khz
Set Channels to 1
Click the Convert-button
Wait for the conversion to be done, then click the Download-button