The History window gives the agent quick access to their call history. The columns clearly show when a call was made, to whom, in which campaign the call was made, call duration etc. The agent can also listen back to recordings of past calls via the links in the Recording column.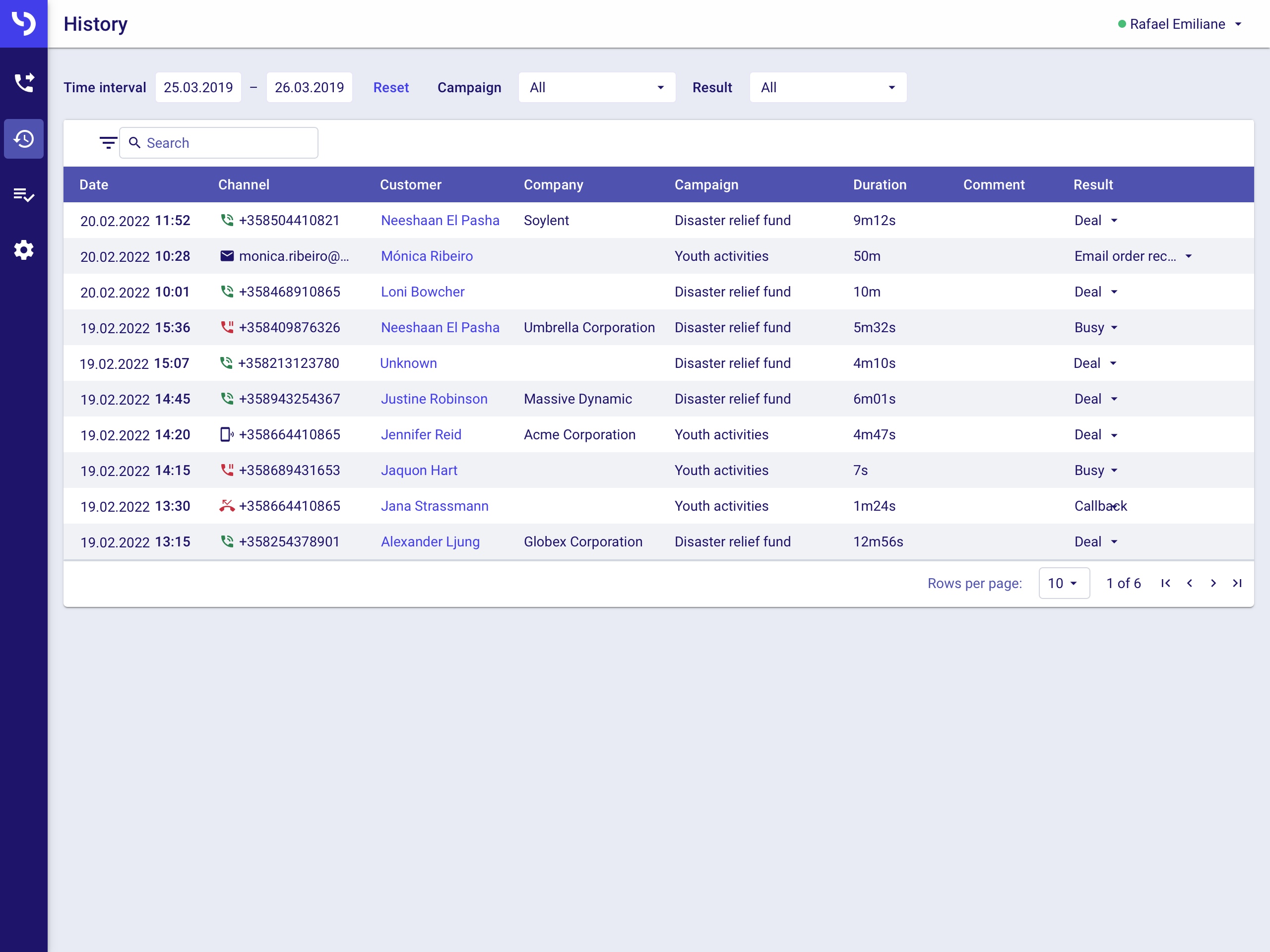 Filter the call history
Use the dropdowns to filter your call history e.g. by company, campaign, agent group, call result and time interval.
Sort the call history
Click at the top of a column to sort your results e.g. by date, duration etc.
Change a Call Result
Click on a specific Call Result to bring up the Edit Call Result dialogue window. Select a new Call Result from the list. Tip: the options for Call Results are configured by your admin.
Listen to a call Recording
Click the Link text in the Recording column to active the built-in LeadDesk Audio Player. Press the Play icon to listen to your call Recording.