On the Admin > Overview (1) > Deals (2) you will see an overview of all deals your agents have made between any given dates. You can use this page to get a quick overview of deals done, to edit orders or order states, or even cancelling faulty orders, see description below.
Date and time - Timestamp when the call was created
Agent - Agent who made the deal
Number - Phone number that the agent called to when making the deal
Customer name - Name of the customer, if filled in, otherwise says '(unnamed)'
Company - Name of the company, if filled in
Postal code - Postal code, if filled in
City - Name of the city, if filled in
Campaign - Which campaign the deal was made under
Products sponsors - Shows the sponsor of the product, if any. See Sponsors & sponsor accounts
Comment - Comment from the contact card comment field, if any
Status - Shows the order status if in use, see Order states
Record - Holds link to call recording (Record) and if recorded, to voice receipt (Recording)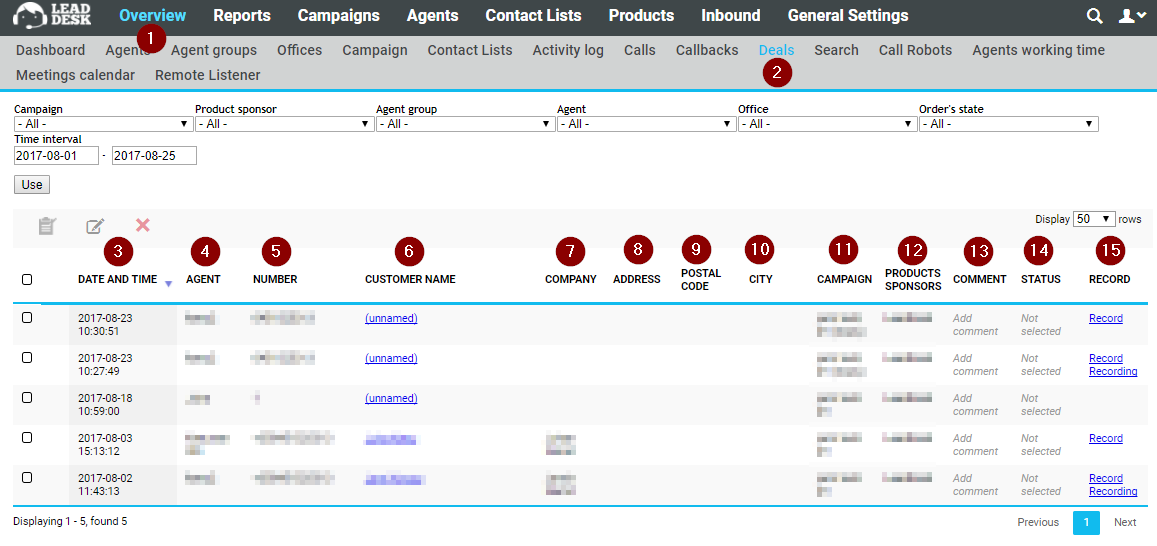 Orders - updating, deleting and order states
To update or delete an order, or to change order states, you need to first check which deal you want to edit by clicking the checkbox (1) > then click on the edit-button (2), delete-button (3) or edit order state-button (4).
Note! You can check multiple orders at once, but this won't allow you to edit them, this is only used for mass deleting or setting order states to multiple deals at once.
(2) When pressing the edit-button, you'll open the contact card view. This allows you to update (5) or cancel (6) the order.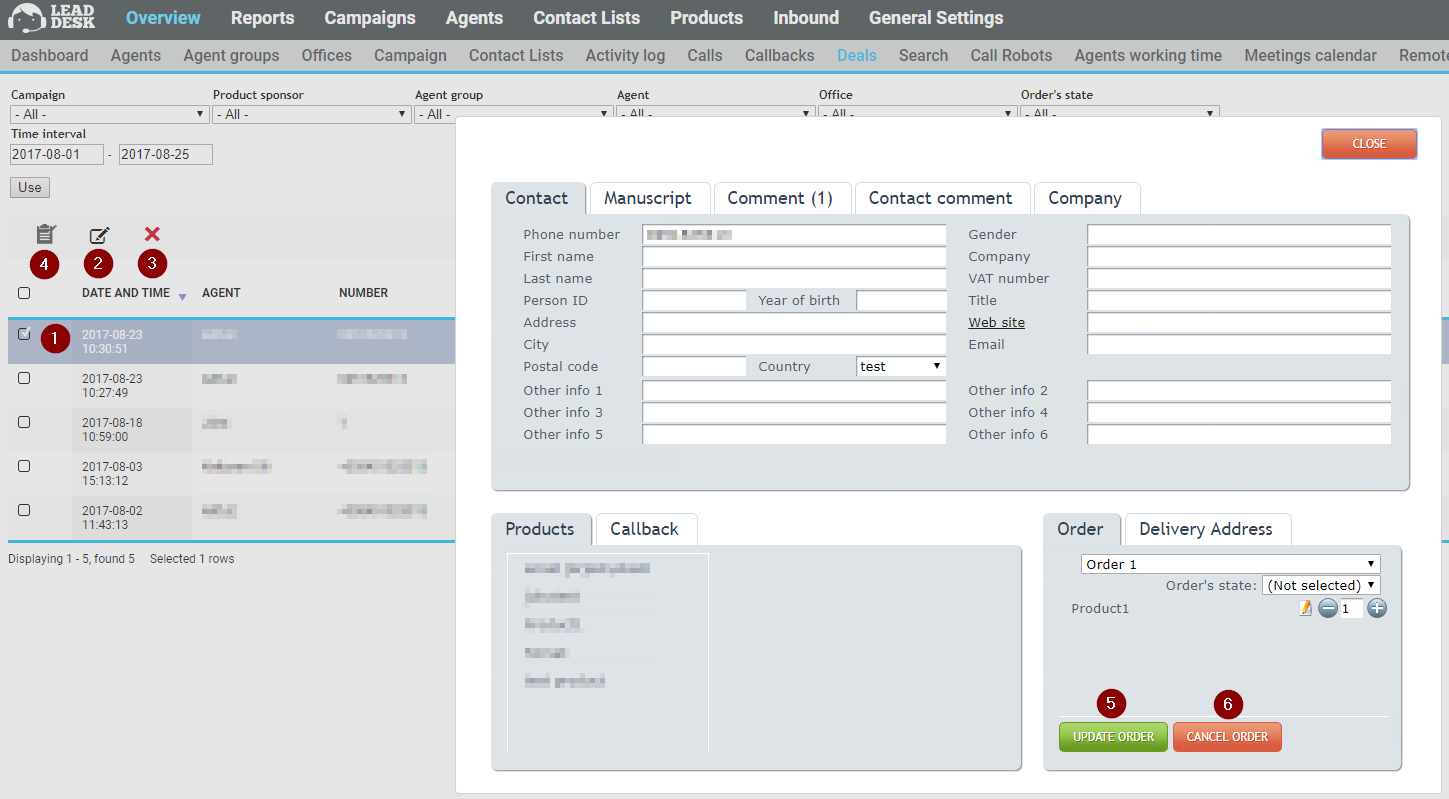 (3) When pressing the delete-button, you will get a pop-up window asking if you're sure you want to delete the order. Pressing OK will delete it. 
(4) When pressing the edit order states-button, a new window will open. Here, you can choose the order state (1) and write a comment on the change (2). Don't forget to save your changes by clicking the Save-button (3). Press Cancel (4) to close the window. For more information on Order states, see LD Admin - Order states.