You are able to synchronize your Gmail calendar with the LeadDesk calendar.
This means that once the owner of the calendar has accepted the invitation, (s)he can automatically receive invitations into his/her agenda.
Please note that this is a one-way feature: LeadDesk sends ICS invitations, which will work on both sides, but if an appointment is booked in Gmail, this does not automatically reserve time in the LeadDesk calendar.
From the Admin > Objectives (1) > Meetings calendars (2) > Edit a calendar (3), you can send an invitation to a participant (4) by saving the calendar (5).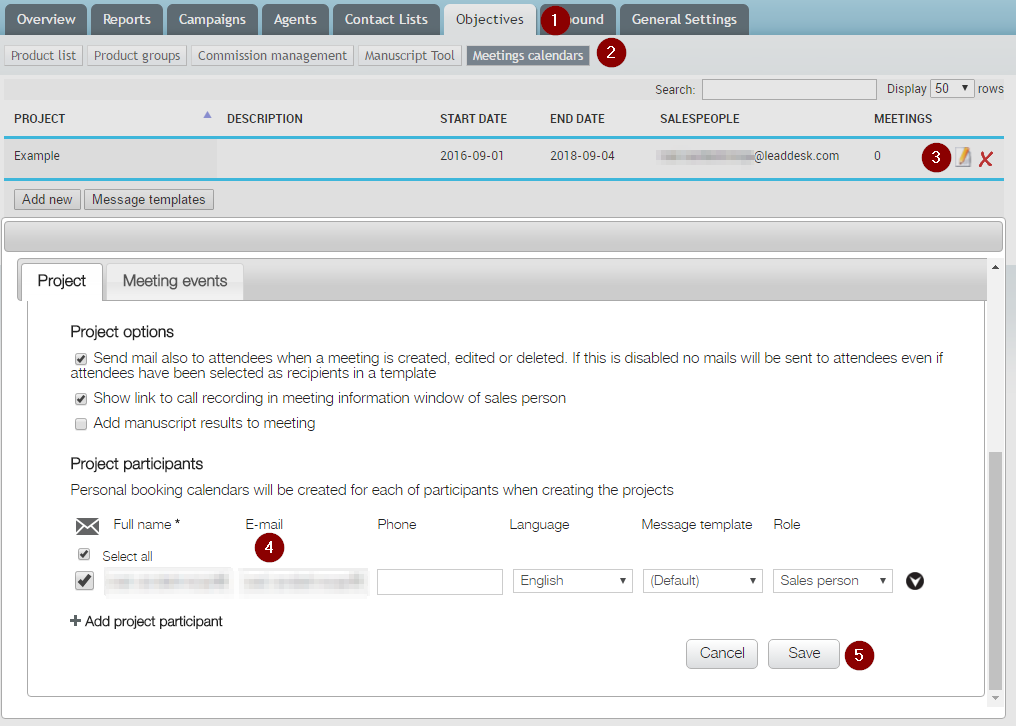 After selecting the save button you will get a pop-up with the invitation, showing the receiver (1) and the message that will be send to the participant. Use the Send-button (2) to send the invite over.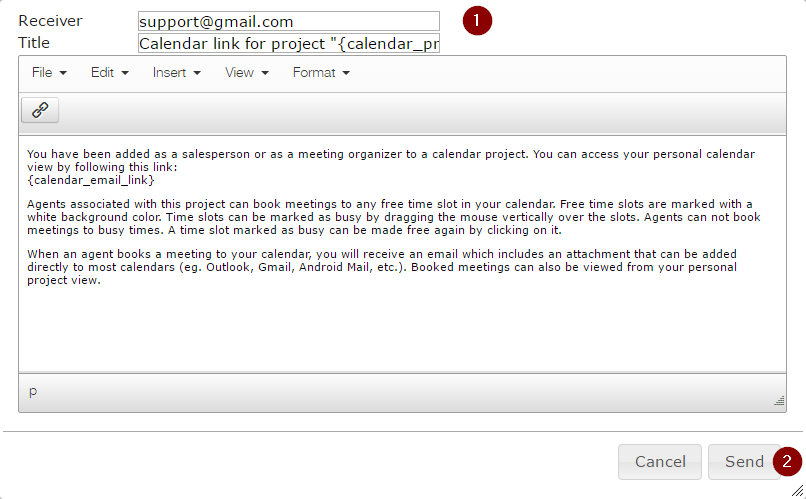 The receiving party will see the e-mail below. They need click the "this link" link (1).

After the link is clicked, the invitee will see the same calendar as you would see from the LeadDesk administrator page. Please make sure that the page's URL (!) is in HTTPS (secure connection is needed). If this is not the case, simply type https:// in front of the link.
Click the Google Synchronization (2) button to start the synchronization.

A pop-up will appear for the invitee to allow the connection.
Select the calendar from the menu (1), click the Allow-button (2) to finish the process.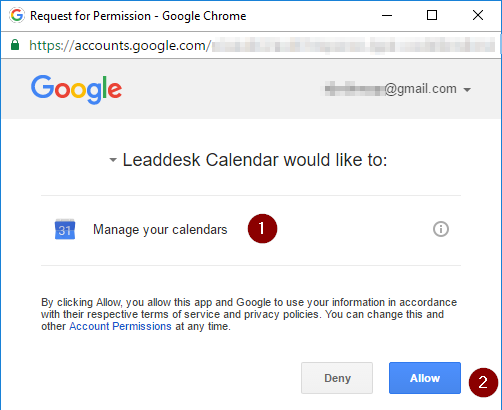 If at some point you'd want to remove the integration, please log into your Gmail account and go to: https://myaccount.google.com/permissions?utm_source=OGB
Here you can monitor all integrations. Click Leaddesk Calendar > Select "Remove"